At its annual meeting on Nov 14th, 2023, AMEU's Board President Mimi Kirk announced the 2023 recipient of the AMEU/John F. and Sharon Mahoney Award for Service: Just Vision Creative Director and acclaimed documentary filmmaker, Julia Bacha. The award, which carries a $5,000 honorarium, was accepted by the filmmaker on behalf of Just Vision.
Ms. Bacha's career is deeply ingrained in documentary film related to the Middle East, starting with the award-winning Control Room (2004) and its in-depth look at the Al Jazeera broadcasting network. Her work with Just Vision includes such films as Budrus (2009), Naila and the Uprising (2017), and the 2021 Boycott, which dissects organized efforts in the United States to threaten Americans' right to use boycott as a form of nonviolent free speech to oppose the Israeli occupation of Palestine.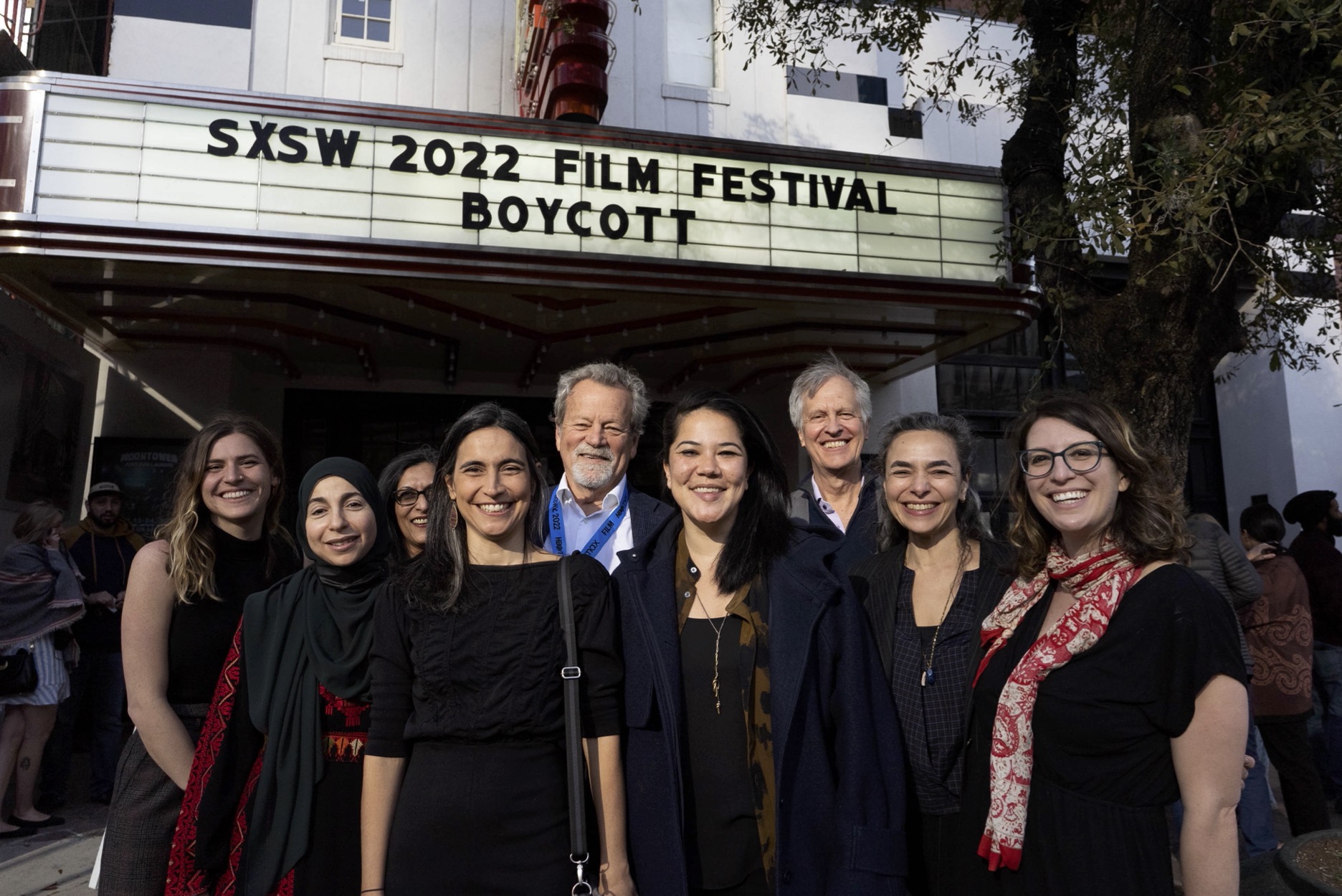 The Mahoney Award was established by the AMEU Board in 2022 to recognize and celebrate exceptional
contributions to uplifting and improving American understanding of the Middle East, its peoples, histories, and cultures. It is named in honor of AMEU Board member John F. Mahoney, who directed the
organization for four decades. This year's selection was the product of a several months-long search covering a broad field of nominees, including public servants, poets, artists, and activists
from the United States and beyond. A Board-designated selection committee used various criteria to make its selection, including the ability to reach new and broader audiences, accountability and transparency, "on the ground" connections, and past accomplishment vs future potential. Ms. Bacha and Just Vision were selected from a field of 20 nominees.
This year's selection committee was chaired by AMEU's President Mimi Kirk and included AMEU Board
members Rev. Darrel Meyers and Janet McMahon and President Emeritus Bob Norberg. Public members of the committee included the Middle East Institute's Khaled Elgindy and Aline Bartarseh, Executive Director of Visualizing Palestine. Sculptor and designer Ryan Mahoney also served on the committee and represented the Mahoney family. The committee's selection was acclaimed by the full AMEU Board.